High-Quality Security Features
Our facility is equipped with the finest security features including bezel cylinder locks, electronic gates, high-definition security cameras, and individual door alarms on each unit. Your belongings are always in safe hands.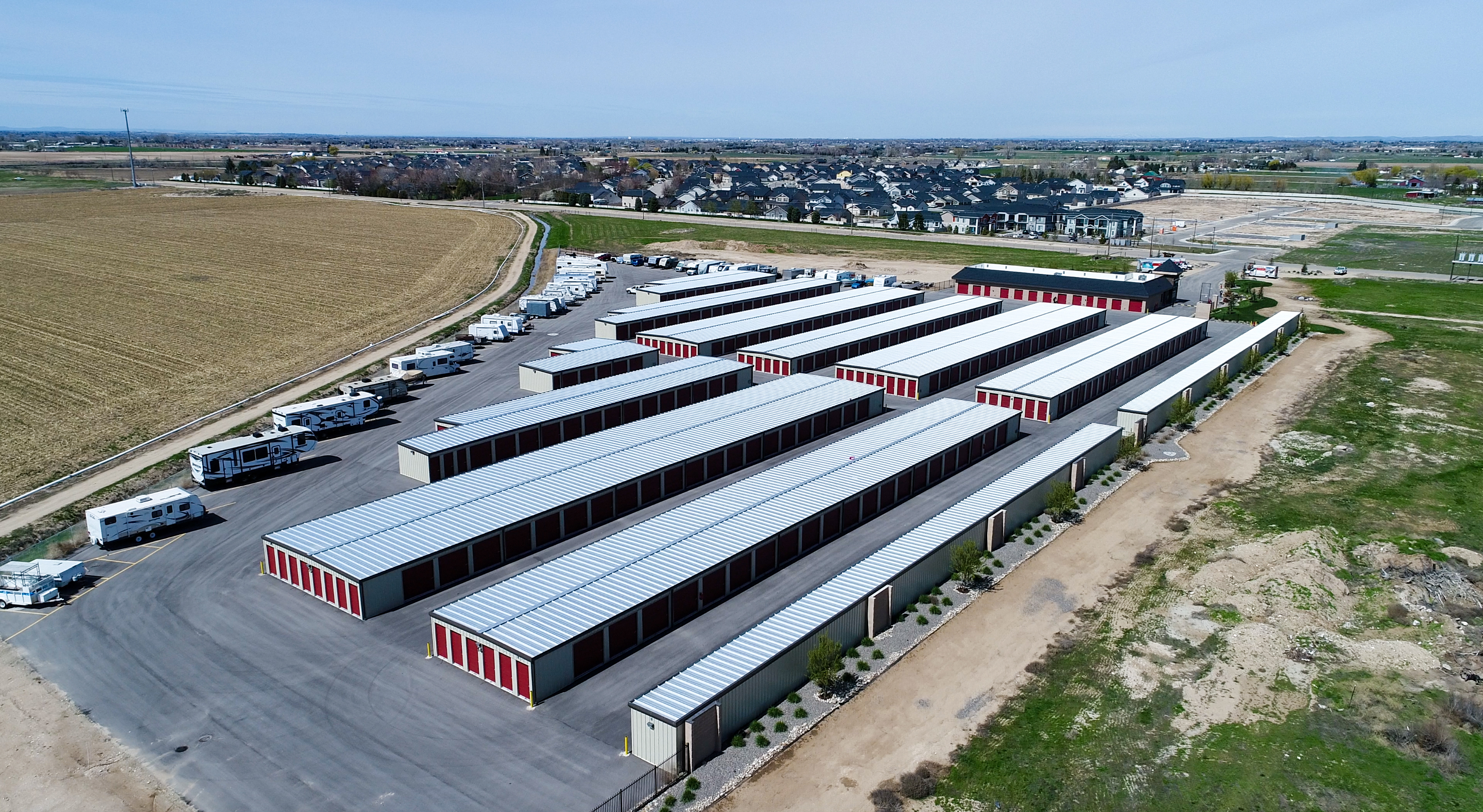 Free Gift with Storage Unit Rental for the Month of May
Find Kuna Caves Storage at 1795 W Deer Flat Road, Kuna, ID 83634. We're proud to serve our community and surrounding areas such as Nampa, Boise, Sonna, and Mora. In addition, we're 30 minutes away from The College of Idaho, Boise State University, & NNU, allowing us to serve college students with budget-friendly storage solutions during the semester. We're proud to provide top-of-the-line premium storage. Stop by the office during business hours to speak with a manager. We look forward to hearing from you!
2019 Top Rated Storage in Boise
The newly constructed facility of Kuna Caves Storage offers state-of-the-art storage units to the community in Kuna. With 10 sizes to choose from, storing personal or business items is easy, especially with a temperature-controlled building to help protect heat- or cold-sensitive possessions. At the property, customers can rent a U-Haul truck for time-saving convenience when transporting items between their home and unit. Tenants can have peace of mind knowing that their possessions are safe and secure thanks to the individual alarms on each unit. The flexibility of paying online and having gate access every day makes Kuna Caves Storage a popular place for residents living in the area.
Check Out What Our Customers Are Saying
"
"
Shelia Combe
on 03/10/2020
Very friendly staff with great prices on there units. They have numerous was to pay and work with you should you get behind.
"
"
Staff is super friendly. Prices are good and the entire facility is clean and secure.
"
"
jake larsen
on 09/21/2019
Kind, convenient, and considerate! I was having a very busy week, the manager saw it on my face and, after learning what I needed the uhaul for, told me to go home, take a nap and relax because she was able to let me have the truck until the next day at no extra charge. I was SO relieved!
Storage Units in Kuna, ID
What are your storage needs? Do you need a place to park your car, boat, or RV? Our facility is the perfect place to store your vehicle short or long-term. Each space is spacious and wide enough to fit your larger vehicles. With wide aisles, our facility is perfect for large truck and U-Haul access.
If you're a business owner or someone who receives tons of extra mail, you may be interested in renting one of our private mailboxes. Private mailboxes provide more privacy than a personal home mailbox. They also ensure that you don't miss deliveries and they keep your mail safe and secure until you pick them up.